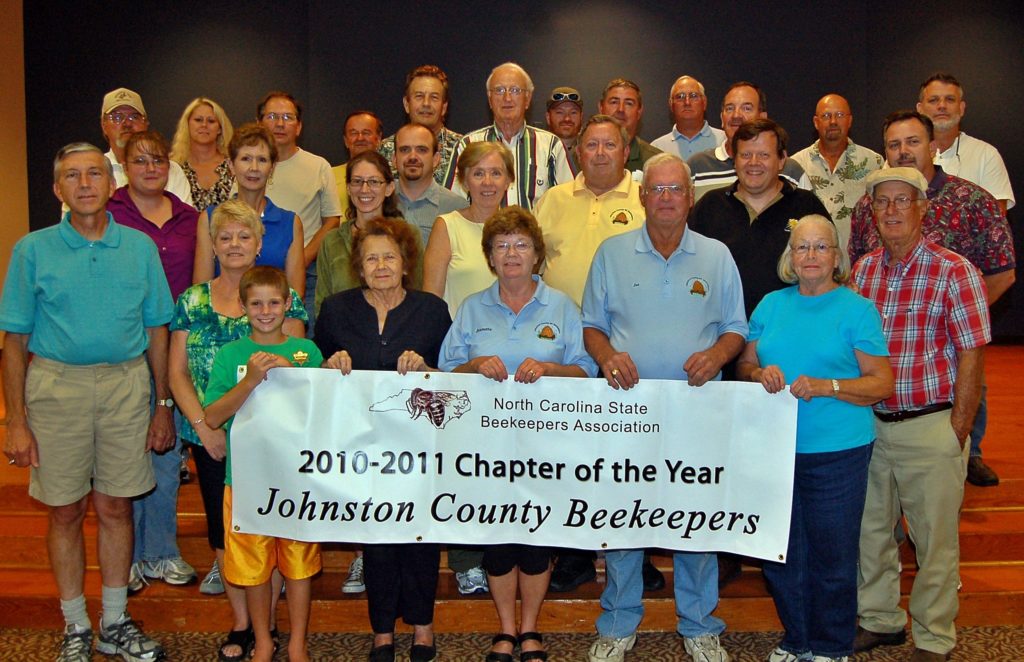 Sharon found this video and I thought that others would enjoy it as I did.
Have a great day,
Amie


---
Hi everyone,
As the summer heats up, our bees are stabilizing but the varroa mites are starting to ramp up their populations. Every good beekeeper therefore monitors for mite levels in their hives, so why not share that information?!
Our new citizen science initiative, called the NCSU Swarm Collective, aims to do just that. We hope to gather information from beekeepers everywhere about what mite-management strategies they're using and how effective they are. More information can be found at:
http://entomology.ces.ncsu.edu/apiculture/ncsu-swarm-collective/
To take part, you only need a pair of hives, your standard mite-monitoring equipment (sticky boards and sugar-shake jars), and the downloadable data sheet to take notes. We also discussed the project at length in our latest apiculture webinar, so you can also watch that at your convenience. The first mite measurements need to be taken sometime in July, so time is of the essence if you wish to participate!
Feel free to broadcast widely, and let us know if you have any questions. Don't pass up this opportunity to be part of a large-scale research project by beekeepers to help beekeepers!
Sincerely, David
******************************
David R. Tarpy
Professor and Extension Apiculturist
Department of Entomology, Campus Box 7613
North Carolina State University
Raleigh, NC  27695-7613
TEL: (919) 515-1660
FAX: (919) 515-7746
LAB: (919) 513-7702
WEB: http://entomology.ces.ncsu.edu/profile/david-tarpy/
EMAIL: 
************
Join the new Beekeeper Education & Engagement System (BEES)
Like us on FaceBook
Follow us on Twitter (@NCSUApiculture)
---
Equipment:
Need honey jars, lids and labels

Quality attractive package

New glassware and lids with labels
Tasks:
Have your bees on their new location by the first week of July

Pollination services only
Add more honey supers if needed

Honey supers

Honey harvest month
Extract the honey removed last month or this month

Looking for super to have 2/3 frames full with some capped cells

Need supers available for fall
Return extracted supers at night to the colonies

Prevents robbing
Entrance reducers also work to prevent robbing

Store dry supers after fed to bees

Inspections

Check for health of colony regularly
Continue to check your supers
Hive:
Swarms

Continue to check for swarm preparations
Combine swarm ready colonies with weak colonies
---