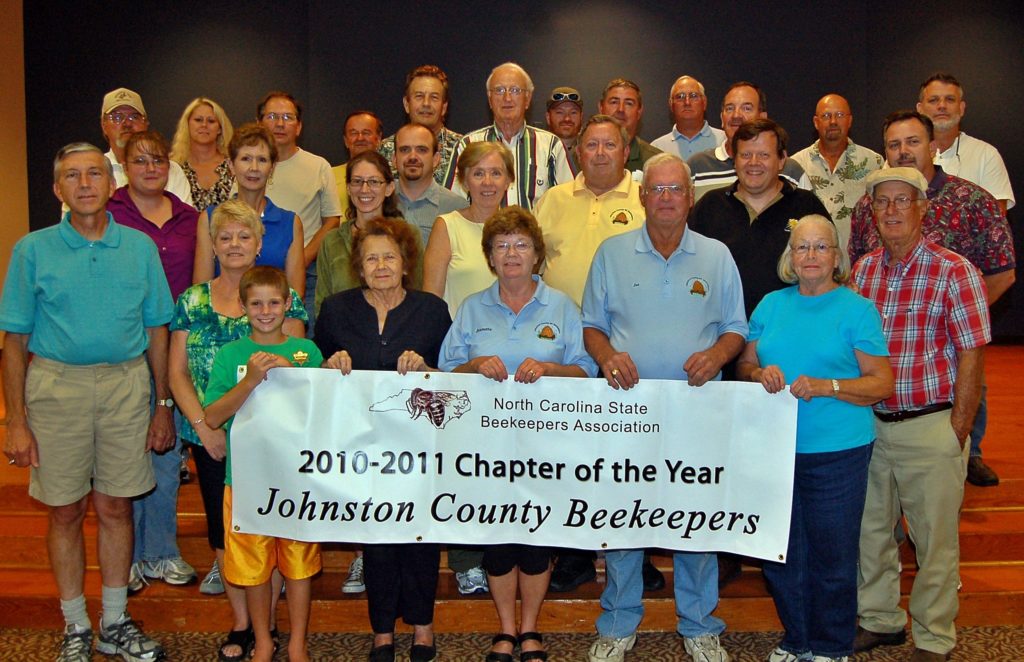 Hello Fellow Beekeepers,
Our annual JCBA Christmas Banquet will be held on Monday, December 15th at the Johnston County Agricultural Center. The banquet will be pot-luck for vegetables, other sides and desert with the JCBA providing fried chicken as the meat course.
I hope all club members will attend this enjoyable evening of dinner and entertainment. Information on the evenings entertainment will be sent out when details are finalized.
All members who plan to attend please let Amie know by email at
Include the number attending and what dish you will provide in the email.
Attached are the minutes from our last meeting for review. Thanks go out to JCBA member Al Hildreth for an interesting presentation on products from the hive and running a sideline beekeeping business.
The minutes list the officers and board members for 2015. Thanks again to all the folks who have volunteered to serve.
Look forward to seeing all of you at the banquet.
Regards,
Chip Braswell
JCBA President
---
Johnston County Beekeeper's Association
Monthly Meeting
Date: November 10, 2014 (Please Note the Change in date to the 2nd Monday)
Location: Johnston County Agricultural Center (2736 NC Highway 210, Smithfield, NC 27577)
Speaker: TBA
Due to the Thanksgiving holiday the meetings for November have to be moved up one week to accommodate the Farm City Week Banquet.
See you
next Monday
,
Amie
---
The November meeting will be held on November 10th. This will be one week early.
---
Equipment:
Store your equipment away for the winter
Tasks:
Rake all leaves and dead grass away from the colony to prevent fire
Cut tall grass
Fence apiary to protect the colonies from livestock
Check all tops to be sure they are waterproof
Place a weight on the outer cover to prevent the wind from blowing the top off the hive
Finish up all winterization preparations of your hives
On a cold day when the bees are all inside, weed-eat around your hives
Hive:
Feed

1 gallon of 2:1 sugar syrup
Add 7/8 teaspoon of Fumidil-B
Feed light hives as long as sugar water does not freeze

Top ventilate all colonies
Don't check for brood

The cluster defines the brood location
---